Leerstoel Natuurbeleving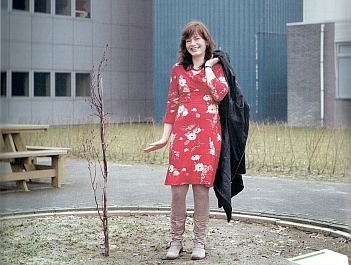 Sinds 1 januari 2012 ben ik Bijzonder Hoogleraar Beleving en Waardering van Natuur en Landschap bij de basiseenheid Culturele Geografie van de Rijksuniversiteit Groningen. Op 13 november 2012 hield ik mijn
inaugurele rede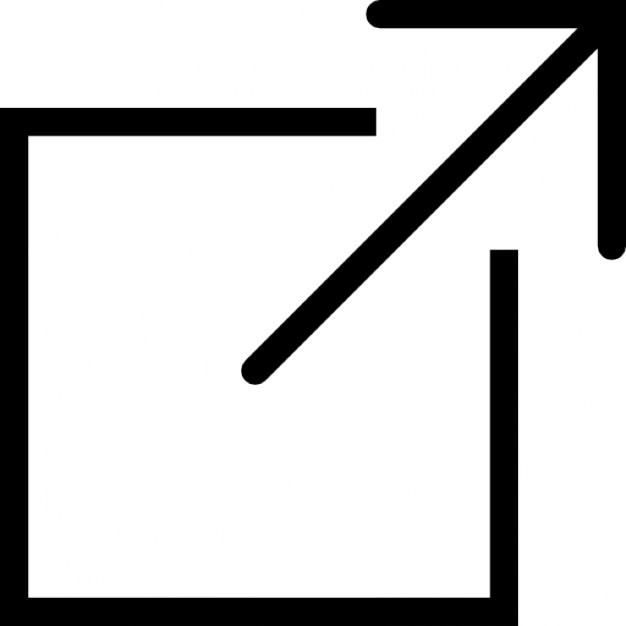 . Naar aanleiding van mijn terugkeer in Groningen als bijzonder hoogleraar ben ik door Ineke Noordhoff geinterviewd voor het blad
Noorderbreedte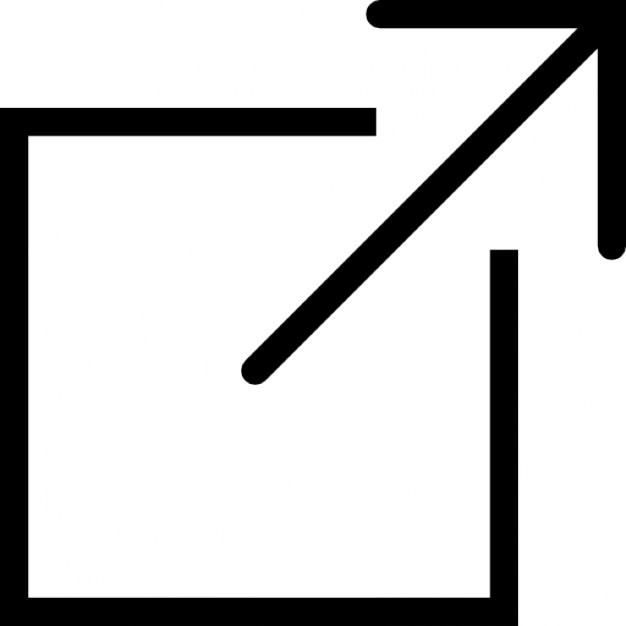 . Per 1 januari 2017 ben ik voor een 2e periode van 5 jaar
herbenoemd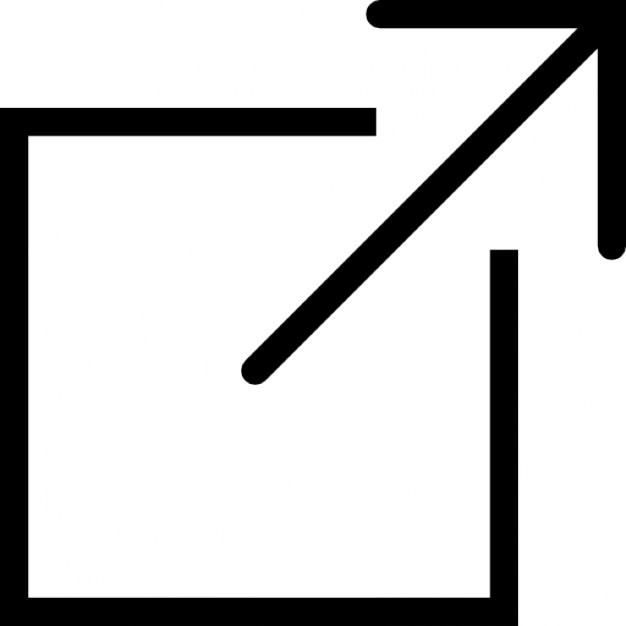 als hoogleraar natuurbeleving aan de RUG.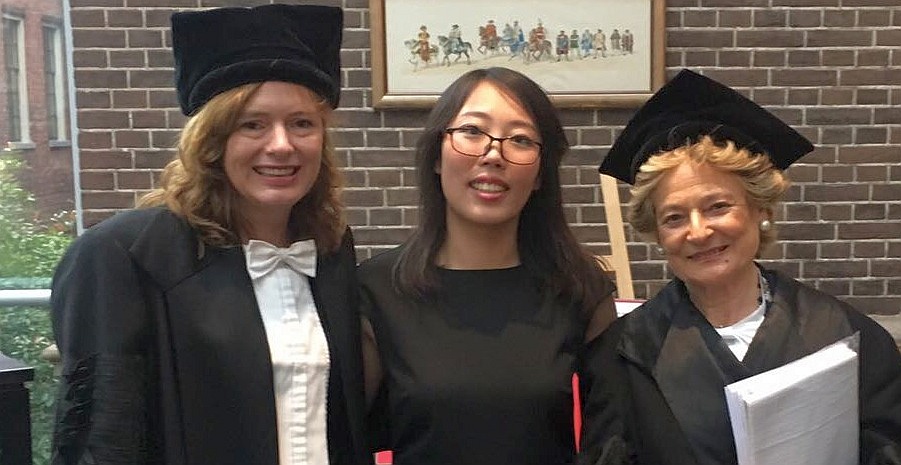 De belangrijkste taken van de leerstoel zijn het begeleiden van promovendi en het schrijven van wetenschappelijke artikelen. Hieronder vind je een overzicht van promotie-onderzoeken waar ik als (co-)promotor bij betrokken ben en de laatste wetenschappelijke publicaties.
---
Yang Zhang
, "How urban green spaces relate to health and well-being: The interplay between green space attachment, perceived quality and affordance". Co-supervisie met Dr. Terry van Dijk en Gerd Weitkamp van FRW/RUG (2013-2017, promotiedatum 29 juni 2017).
Proefschrift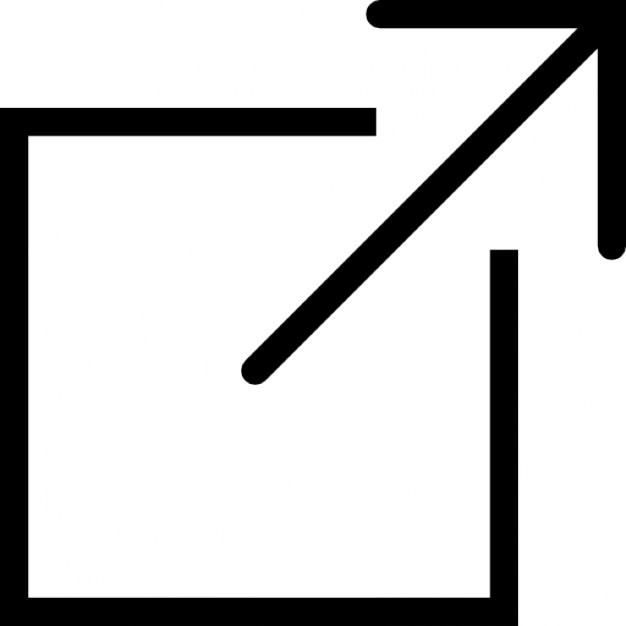 .
Paul Plazier
, "Power to the pedals: Perspectives on the potential of e-bike mobility for sustainable and active transport systems". Co-supervisie met Dr. Gerd Weitkamp van FRW/RUG (2014-2018).
Janke Wesselius , "Greening of school yards", co-supervisie met Prof. Dr. Mark van Vugt en Dr. Jolanda Maas van VU University (2014- 2018)
---
Recente publicaties
Plazier, P., Weitkamp, S.G., & Van den Berg, A.E. (2017). "Cycling was never so easy!" An analysis of e-bike commuters' motives, travel behaviour and experiences using GPS-tracking and interviews.
Journal of Transport Geography
, 65, 25-34.
view abstract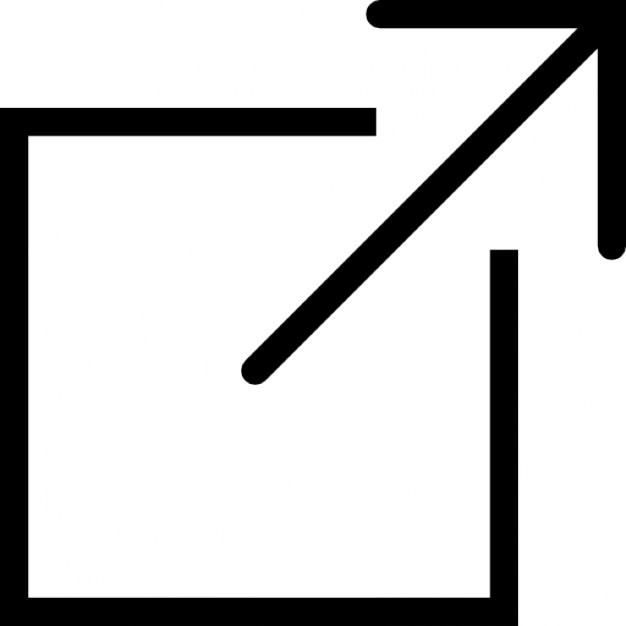 Zhang, Y., Van den Berg, A., Van Dijk, T., & Weitkamp, G. (2017). Quality over quantity: Contribution of urban green space to neighborhood satisfaction.
International Journal of Environmental Research and Public Health
14(5), 535.
open access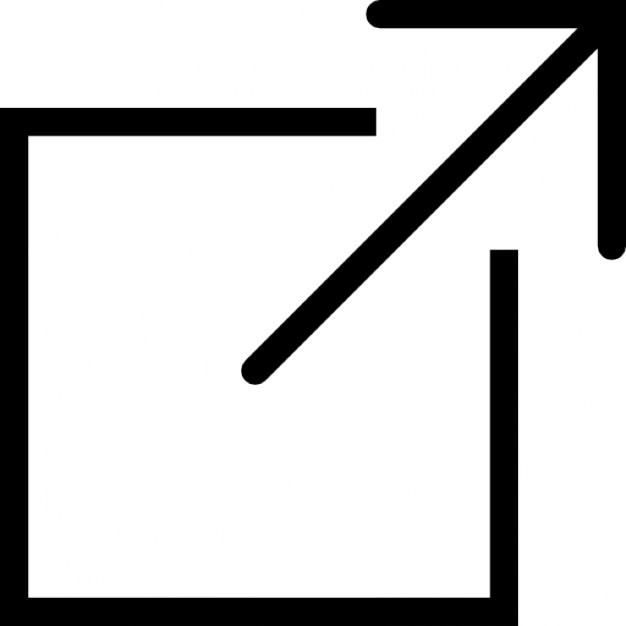 Plazier, P. A., Weitkamp, G., & van den Berg, A. E. (2017). The potential for e-biking among the younger population: A study of Dutch students.
Travel Behaviour and Society, 8, 37-45.
view abstract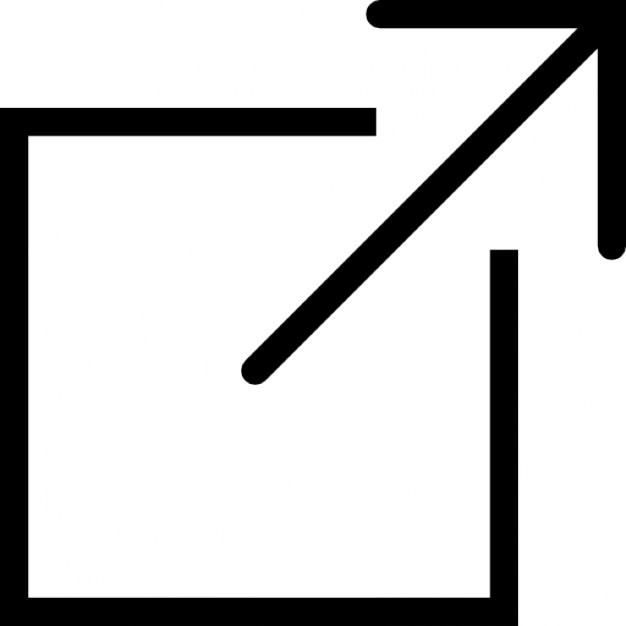 Van den Berg, A.E. (2017). From green space to green prescriptions: Challenges and opportunities for research and practice.
Frontiers in Psychology,
8.
open access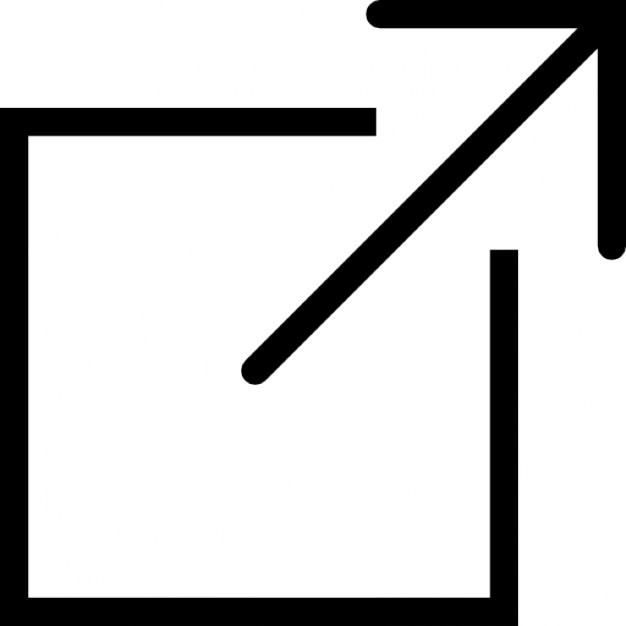 Van den Berg, A. E., Joye, Y., & Koole, S. L. (2016). Why viewing nature is more fascinating and restorative than viewing buildings: A closer look at perceived complexity.
Urban Forestry & Urban Greening
, 20, 397-401. doi: 10.1016/j.ufug.2016.10.011
download pdf
Van den Berg, A. E., Wesselius, J. E., Maas, J., & Tanja-Dijkstra, K. (2016). Green walls for a restorative classroom environment: A controlled evaluation study.
Environment and Behavior
. doi: 0013916516667976
download pdf
Ga naar
Publicatie overzicht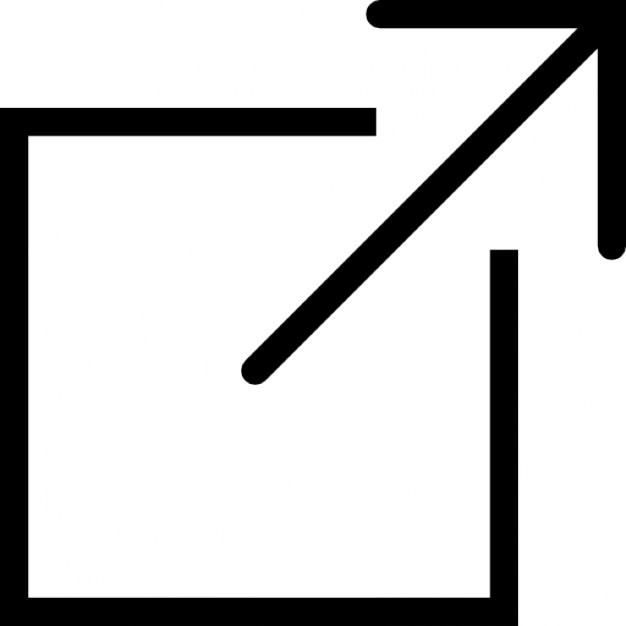 ---
Special issue
Samen met Jenny Roe heb ik een Special Issue van het tijdschrift IJERPH geredigeerd, met als thema "Green-Blue Space and Health: Advances in Methods, Technologies and Applications". Het Special Issue bevat 13 artikelen die openbaar toegankelijk zijn.
<
---
Special issue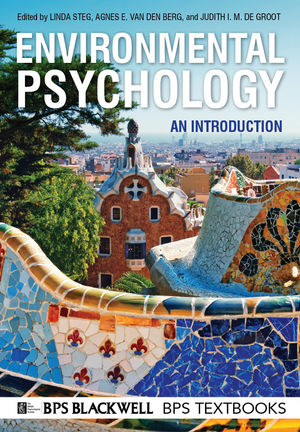 Het boek "Environmental psychology: An introduction" (Wiley-Blackwell, 2012) dat ik samen met Linda Steg en Judith de Groot heb samengesteld, geeft een toegankelijke inleiding op de belangrijkste onderzoeksthema's in de omgevingspsychologie. Meer dan 50 auteurs leverden een bijdrage aan het boek. Voor meer informatie en bestelling, zie Wiley-Blackwell Publishers.

---
Links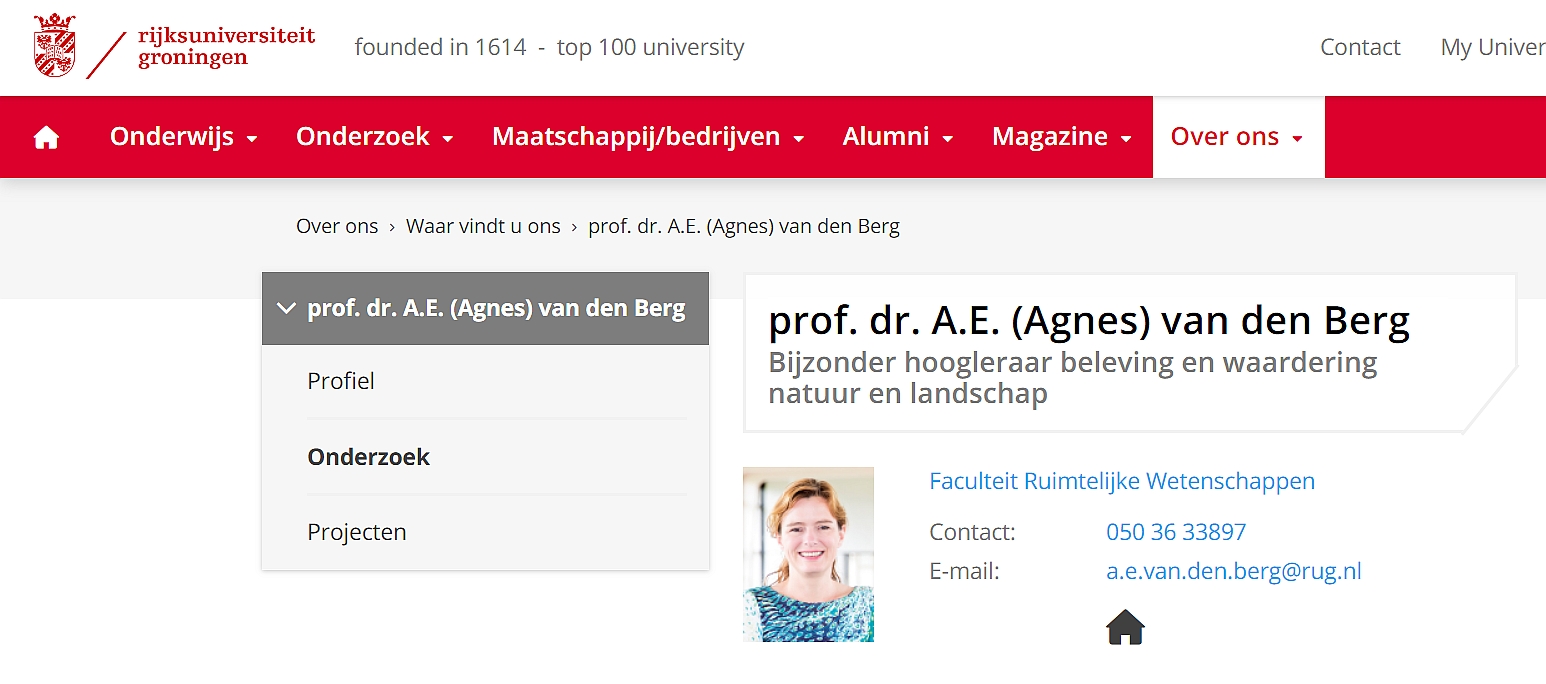 Webpagina Rijksuniversiteit Groningen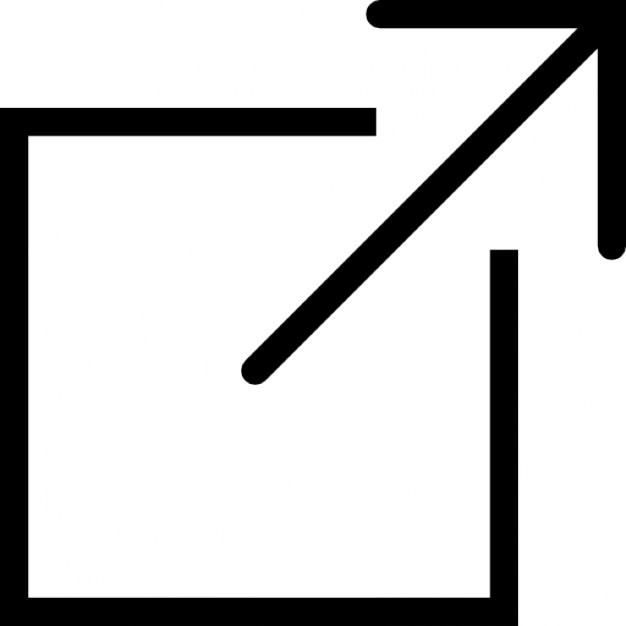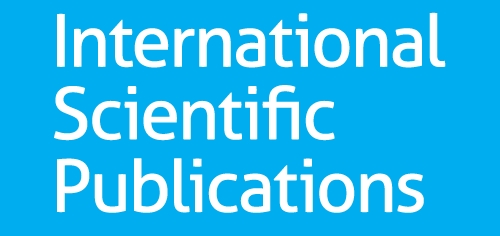 Overzicht
Engelstalige publicaties
op deze website